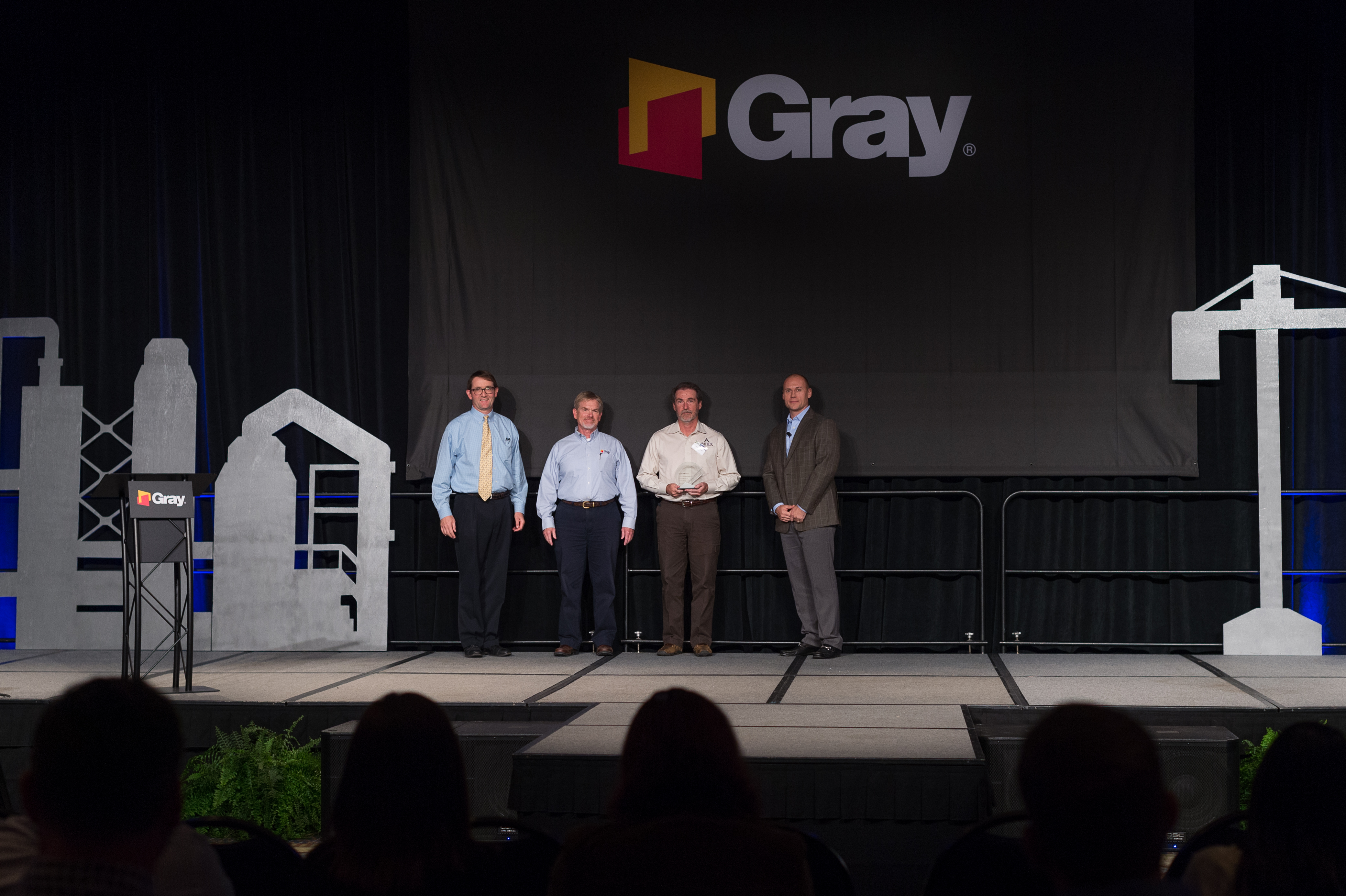 30 Oct

Wayne Boyd Named Gray Construction's Subcontractor Employee of the Year
Engineer & Pre-Construction Manager Wayne Boyd earns Gray Construction's coveted Subcontractor Employee of the Year award
Wayne Boyd, engineering and pre-construction manager at Amteck, was the recipient of the 2017 Subcontractor Employee of the Year award at Gray Construction's Annual Meeting. This award recognizes the outstanding achievement of a subcontractor employee to Gray and is nominated by Gray team members.
Wayne has worked alongside the Gray team for many years to meet and exceed customer expectations by providing a quality performance, while at the same time building on his relationship with Gray. Many describe Wayne using the following words: Integrity, Performance, Discipline, Patience and Credibility.
"As soon as he walks into a customer meeting, you immediately trust him," said Steve Summers, executive vice president at Gray Construction. "You can always count on him to do exactly what he says he's going to do; he's incredibly trustworthy."
To learn more about Boyd's background click here.